BEA China Participates in 2021 CIFTIS
Issue Date:[2021-09-06]
The 2021 China International Fair for Trade in Services (CIFTIS), themed around "Towards Digital Future and Service Driven Development", is being held between the 2nd and 7th of September, 2021 in Beijing. As one of the most important representatives of foreign banks on the Mainland, The Bank of East Asia (China) Limited ("BEA China"), a wholly-owned subsidiary of The Bank of East Asia Limited ("BEA" or "the Bank"), will be a proactive participant throughout the exhibition to show its professional advantages in cross-boundary finance, the comprehensive business layout in the Guangdong-Hong Kong-Macao Greater Bay Area ("GBA"), and its positive achievements in green finance and corporate social responsibility through various high-tech approaches.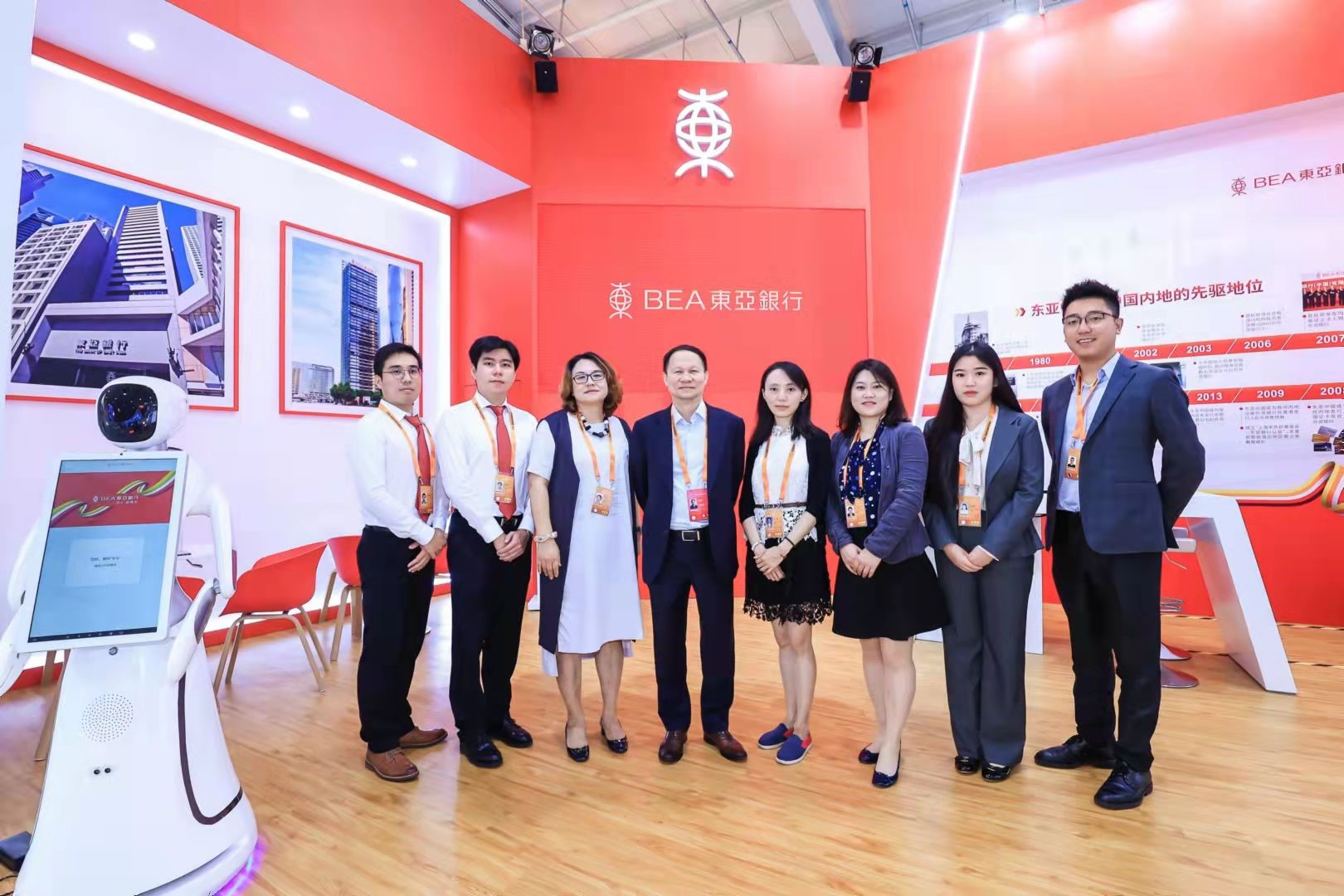 Mr Montgomery Ho Shun-wah, Executive Director & Chief Executive of BEA China, said "The development of BEA has originated from the intention of serving national purposes. In the future, BEA will closely follow the pace of national development and strive for continuous and healthy business growth. Nowadays, under the new development pattern of focusing on the domestic cycle and mutual promotion between the domestic and international cycles, BEA China will take full advantages of the Group's extensive overseas network to provide customers with comprehensive high-quality financial services by strengthening the link between the domestic and overseas markets and supporting Mainland companies looking to invest abroad and overseas companies looking to enter the Mainland market."
As BEA is a Hong Kong-based bank that has been rooted in Mainland China for over a century, the GBA is core to the Bank's business strategy. With an extensive network covering all of the "9+2" GBA cities, BEA has successfully developed diversified businesses in the area in banking, securities, asset management and information services. In addition, BEA has also set up a GBA office to further seize business opportunities brought about by the development of the GBA through integrating resources and strengthening cross-boundary business cooperation between Hong Kong and the Mainland. With the accelerated launch of financial opening-up measures such as the Wealth Management Connect scheme, BEA China will take full advantage of the Group's integrated strengths and international presence, and proactively promote the further development of cross-boundary finance, trade finance, and asset management, so as to promote coordinated domestic and international development and achieve win-win results.
While actively developing businesses, BEA China has also paid great attention to green finance. At present, BEA China has added environmental and social protection requirements to its credit systems, credit policies and credit risk management. The Bank sees environmental protection as important criteria, and strategically promotes green credit to reasonably and effectively allocate credit resources and constantly optimise credit structure. BEA also provides great support to green, low-carbon and circular economies to mitigate environmental and social risks.
BEA China has also proactively given back to society. By the end of 2020, its Shanghai Soong Ching Ling Foundation – BEA Charity Fund ("the Fund") had raised CNY88.87 million, and the core Firefly Project under the Fund has been implemented in 27 provinces, cities and autonomous regions across the country, benefitting hundreds of thousands of teachers and students in remote areas. In addition, BEA China has also been actively responding to public affairs such as COVID-19 fighting and prevention and flood disaster relief, to provide help to people in need.
Incorporated in Hong Kong in 1918, BEA is one of the earliest Chinese banks in Hong Kong. BEA has operated continuously on the Mainland since the establishment of its first branch in Shanghai in 1920. As BEA's wholly-owned, locally-incorporated banking subsidiary, BEA China has been focusing on long-term development strategies to embrace opportunities in the financial opening-up with a positive attitude and providing customers with high-quality financial services.