BEA China Releases 2020 Corporate Social Responsibility Report
Issue Date:[2021-04-28]
On 28th April, 2021, the Bank of East Asia (China) Limited ("BEA China") released its 2020 Corporate Social Responsibility Report. This report is the thirteenth CSR report released by BEA China which offers a full picture of BEA China's achievements in fulfilling its corporate social responsibility ("CSR") during 2020, such as supporting to the fight against COVID-19, improving the quality of financial service and strengthening the efficiency of environmental protection and social welfare.
"2020 is a special milestone for BEA, marking the 100th anniversary of entering the Chinese mainland market. Over the past century, BEA has been continuously exploring and developing in the Chinese mainland and deeply rooted in the market with its original aim of 'Promoting the Prosperity of the Motherland'. Committed to being a responsible corporate citizen, BEA China has been dedicated to fulfilling its corporate social responsibility actively to engage in social welfare, and has achieved fruitful results. BEA China will commit to calling for more partners to participate in the corporate social responsibility activities in order to benefit more people in need for the coming years.", said Mr. Montgomery Ho Shun-wah, Executive Director & Chief Executive of BEA China.

Proactively Fighting against COVID-19

2020 was a special year when COVID-19 outbreak became a global public health event. As early as January 2020, BEA China donated RMB 3 million to the Red Cross Society of China Wuhan Branch for the purchase of essential medicine, protective clothing, goggles and other medical supplies in full support of Wuhan's fight against COVID-19. At the same time, BEA China also introduced a series of supportive measures to assist epidemic prevention and control. To effectively ease their stresses and the financing difficulties of SMEs during the epidemic of COVID-19, BEA China has established a special green channel mechanism for these enterprises to postpone their repayment of capital with interest in an effort to help them return to work.

As an important channel for fulfilling its corporate social responsibility and contributing to the society, BEA Charity Fund has donated epidemic prevention materials to about 100 underprivileged rural schools in Chinese mainland to provide strong support in their fight against COVID-19. It has also purchased solar-powered street lights for some schools and cotton clothes and quilts for students to improve their living conditions.
BEA Charity Fund has long-term support on professional vocational skills training for outstanding rural teachers and principals. To overcome the impact of the pandemic in 2020, the Fund provided 4,573 class hours of online training for 203 rural teachers and 44 rural principals. Besides, it also offered targeted aid to some schools, including sports equipment, books and office electronic equipment, etc.

Built More than 100 "Firefly Centres"

Achieving a complete victory in China's fight against poverty in 2020, the Chinese government will strive to revitalise rural areas and push the compulsory education balanced development in 2021 which marks the beginning year of the 14th Five-Year Plan (2021-25) period. As the first charity fund initiated by a foreign-funded bank in Chinese mainland, BEA Charity Fund has committed itself to promoting teenager education and growth ever since its establishment in 2009. Its "Firefly Project", "the BEA University Scholarship Programme" and "the Funding Plan for Non-governmental Organizations" ("NGO") have been in continuous implementation for many years, benefiting hundreds of thousands of teenagers in remote areas across the Chinese mainland.

In November 2020, the 100th "Firefly Centre", donated and built by BEA Charity Fund and located at Shanqi Town Central Primary School, Shucheng County, Lu'an, Anhui Province, officially opened. The centre is equipped with computers, projectors and other multimedia audio-visual education equipment, as well as brand new desks, chairs and a library for meeting school's multimedia equipment needs, for improving teaching and enriching students' school life. At the same time, BEA Charity Fund also donated 520 "Firefly Backpacks" containing stationery, dictionary and other school supplies to students.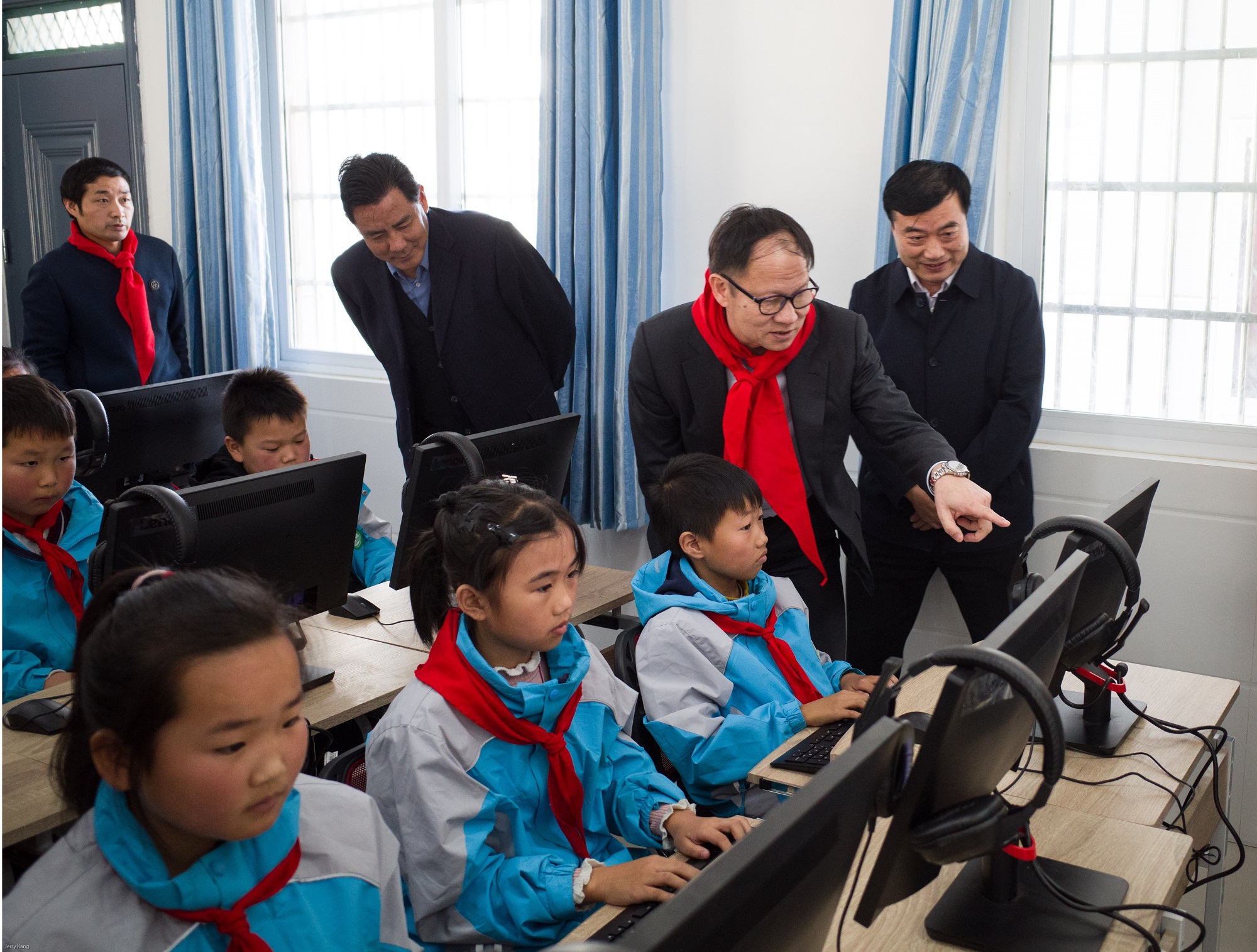 BEA Charity Fund built 4 new "Firefly Centres" and donated 2,090 "Firefly Backpacks" to rural students during 2020. By the end of 2020, the Fund had established 103 "Firefly Centres" across 27 provinces, municipalities and autonomous regions and donated more than 56,000 "Firefly Backpacks" to underprivileged students in rural areas.

Promoting the Popularisation of Financial Knowledge among Teenagers

BEA China has always attached great importance to the protection of consumers' rights and interests, especially the improvement of financial risk prevention awareness of the elderly and teenagers. "Bank of East Asia Cup Financial Education School Tour" has been organised by BEA China for eight consecutive years.

"Bank of East Asia Cup Shanghai Financial Education School Tour" is dedicated to cultivating teenagers' positive idea of money, consumption and view of values, meanwhile, improving financial literacy among middle school students. Affected by COVID-19, the tour was held online in 2020 instead, received positively and participated enthusiastically by middle school students. Since its launch in 2013, the event which has been held for eight consecutive times has extensive social influence. In 2020, the event further expanded in scale. Nearly 80,000 students from more than 120 middle schools in Shanghai participated in this event which attracted attention of over 100,000 people.

BEA China, a customer-oriented and socially responsible bank, has been consistently fulfilling its corporate social responsibility. In the future, BEA China will further cultivate a strong charity fund culture atmosphere, steadily developing its business, while improving its service quality, contributing to the sustainable development of economy, environment and society, and focusing on education funding, medical support and life care to benefit more people in need.