Shanghai Mayor Meets Co-Chief Executive of BEA Brian Li Man-bun
Issue Date:[2021-04-15]
On March 17, 2021, Shanghai Mayor Gong Zheng meets Brian Li Man-bun, Co-Chief Executive of The Bank of East Asia, Limited ("BEA"), and his team.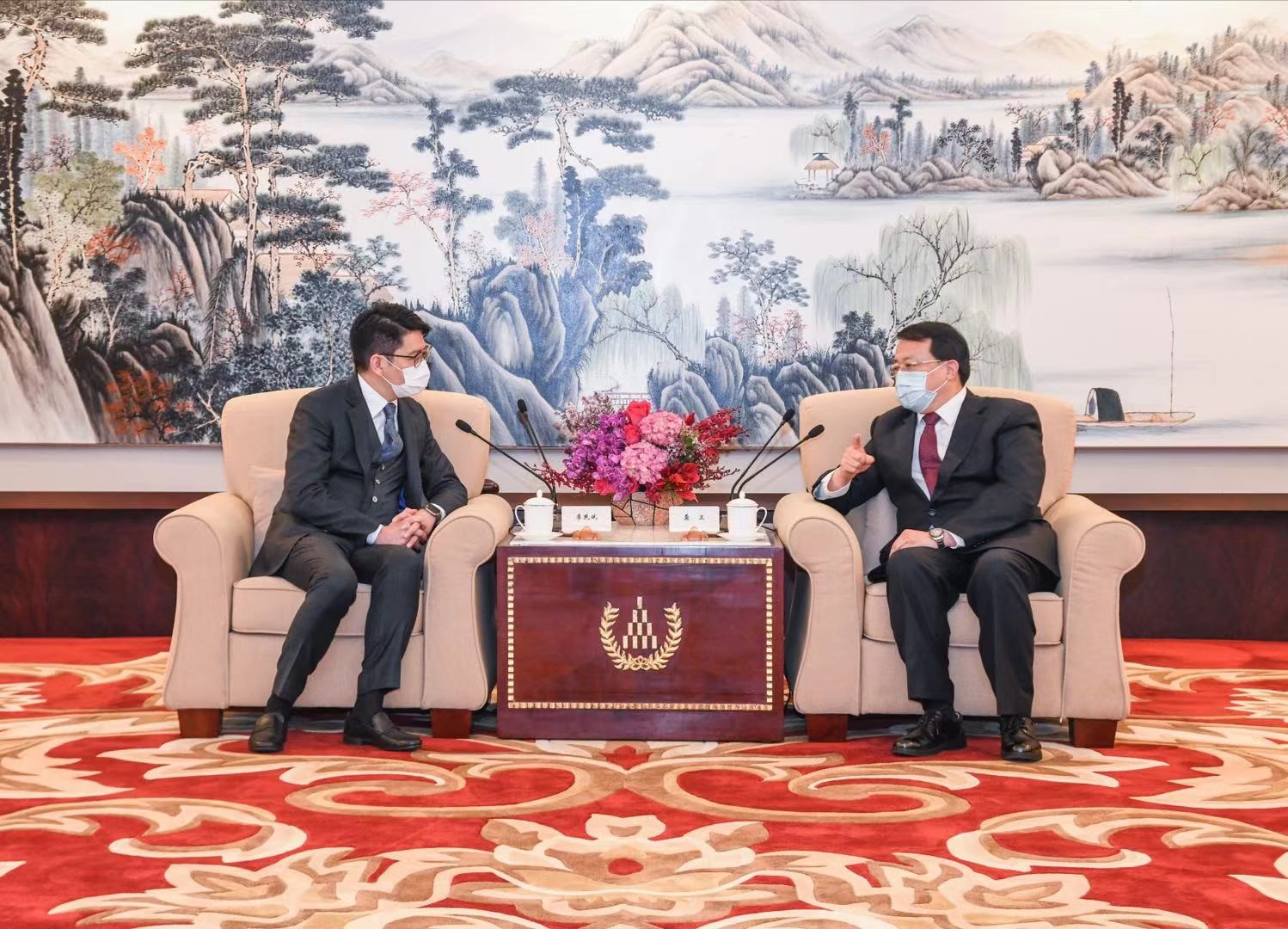 Mayor Gong Zheng introduced the economic and social development of Shanghai and expressed his gratitude to BEA for its long-term positive contribution to building Shanghai into an international financial center. He said that Shanghai has now been continuously deepening the construction of "five centers" and striving forward to build an international financial center with higher level and stronger capability of global resources allocation. As two major international financial centers, Shanghai and Hong Kong has enjoyed broad prospects for cooperation. He hoped that BEA would further actively give full play to its own advantages to help Shanghai develop a new development pattern of service, so as to jointly promote the financial cooperation between Shanghai and Hong Kong to enable the two cities to share the opportunities and benefits of national economic development.
Mr Brian Li expressed that BEA had always been confident in the economic development of Shanghai and hoped to continue to serve for the national strategy of the higher quality integrated development of the Yangtze River Delta. By proactively promoting the close cooperation between Shanghai and Hong Kong, BEA will provide better financial services for enterprises.
BEA is a leading Hong Kong-based financial services group. In 2007, BEA established its wholly-owned, locally-incorporated banking subsidiary The Bank of East Asia (China) Limited in Shanghai, which was one of the first approved locally-incorporated foreign banks in Chinese mainland.