"2020 Bank of East Asia Cup Financial Education School Tour" Comes to a Successful End
Issue Date:[2020-12-28]
On 26th December, 2020, the "2020 Bank of East Asia Cup Financial Education School Tour" award ceremony, jointly organised by the Shanghai Students Moral Education Development Centre, the Shanghai Educational Press Group, and the Bank of East Asia (China) Limited ("BEA China"), was held at the The Bank of East Asia Building on the Bund in Shanghai. The tour aimed to improve teenagers' financial knowledge and literacy, covering topics such as financial risk prevention, internet finance and rational consumption, and was a response to the China Banking and Insurance Regulatory Commission's call to protect customers' rights and interests.
Mr Ho, Ronald Cheung Ming, Deputy Chief Executive of BEA China, said: "The year 2020 not only marks the 100th anniversary of BEA entering Mainland China, but is also the year that Shanghai has achieved its goal of basically developing itself into a global financial centre. In view of Shanghai's strengthening role as a financial hub, financial literacy in Shanghai has become increasingly important. This is the eighth successive year BEA China has organised this event, in the hope of helping teenagers broaden their financial horizons, improve their financial intelligence and build a solid foundation for their futures. It is a privilege to promote financial knowledge to the public and teach them how to protect their financial rights and interests."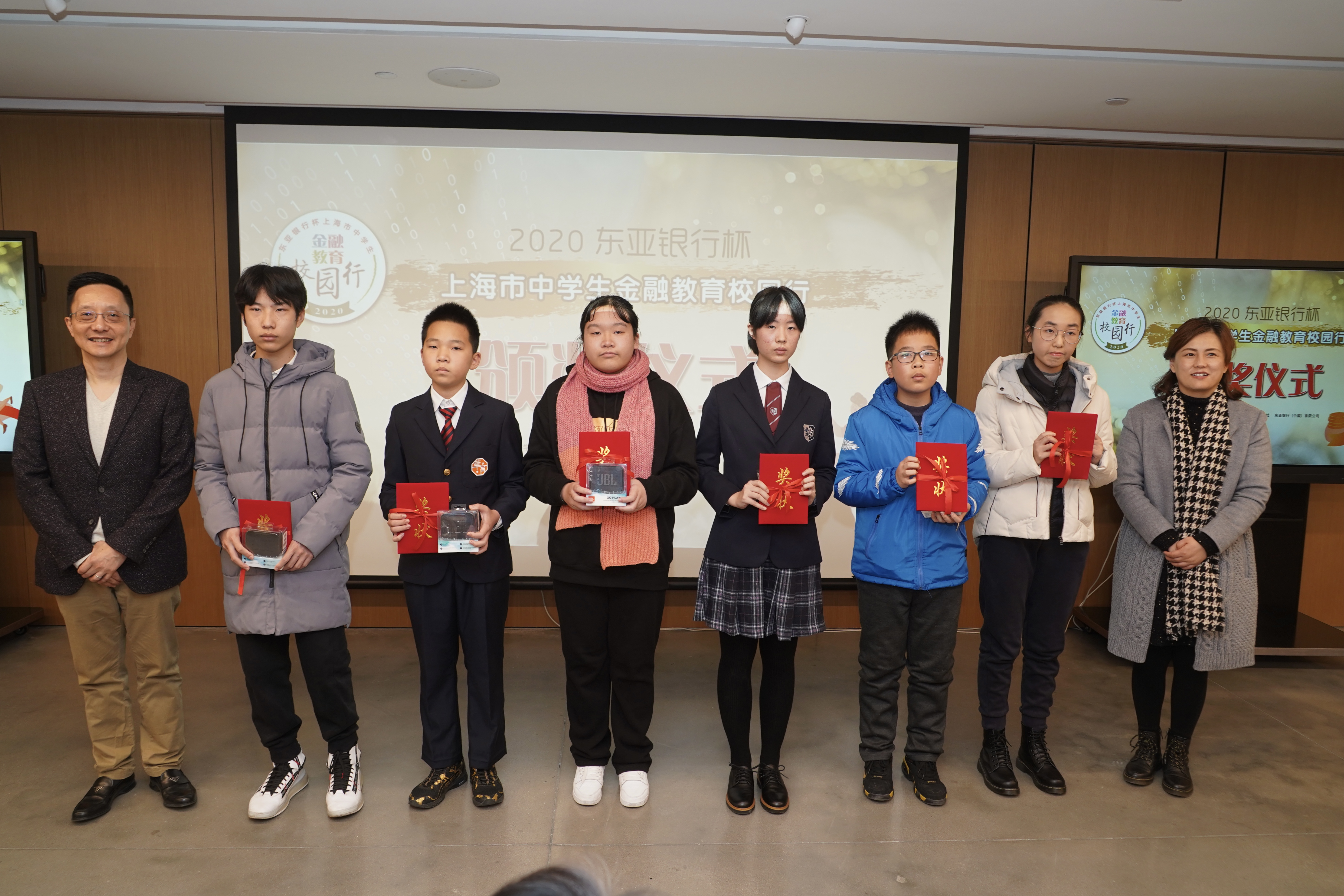 Nearly 80,000 students from more than 120 schools in Shanghai participated in the event, which had over 100,000 people followed it.The event included a quiz on students' financial knowledge, an essay competition and a speaking contest. Due to the impact of COVID-19, the competition was held online, received positively by middle school students who participated enthusiastically.
The quiz saw students answer questions on financial knowledge online. Zhang Rongkai from Shanghai Huayu Private Middle School won the junior middle school group first prize, Yin Xiatong from Shanghai Jiulong Model Middle School won the high school group first prize, and Pan Liuchen from Shanghai I&C Foreign Languages School won the vocational school group first prize.
In the essay competition, which was new this year, students described the positive changes and profound influences that the scientific and technological progresses in financial field and the financial innovations have brought to our lives in their own perspectives. Tian Licheng from the Middle School Affiliated to Putuo Education Institute of Shanghai won the junior middle school group first prize, Mao Yuechen from Dajing High School Affiliated to SISU won the high school group first prize, and Zhang Mingyang from Shanghai City Science and Technology School won the vocational school group first prize. In the speaking contest, the winners of the essay competition made speech videos, and after online voting and expert review, Qian Mo from Shanghai United International School Jaoke Campus won the first prize.